Disaster checks. Gaining alignment. Last minute questions. If you're looking for faster insights and you've got an engaged team, then our Summary Report Solution can help.
Summary Reports are designed for active teams, who are ready to make decisions in-the-moment, following live research.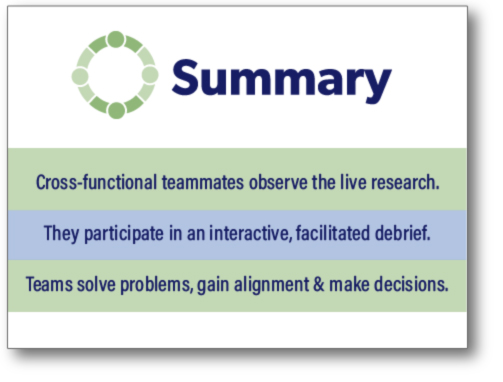 With our Summary Report Solution, your team observes the live research, then participates in an interactive, facilitated debrief with your Blueberry Research Manager.  Together, you react to the insights, discuss solutions, and gain cross-functional alignment.
For more information about Summary, click here.