We get it. You need today's qualitative insights yesterday.
That's where Snapshot comes in. Snapshot is our new report option that delivers topline insights in about three days, so you can move forward with confidence.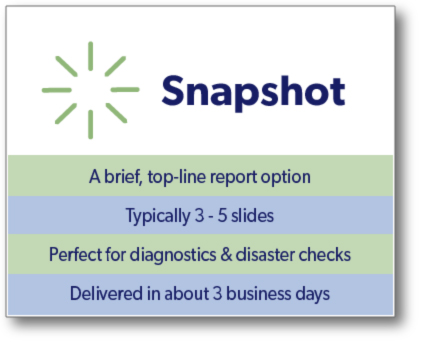 With Snapshot, you choose your key questions. Then, we conduct the research and deliver fast insights on those priorities. We follow your Snapshot report with Synthesis (our standard full report and analysis), so you get the best of both worlds:
Speed + Substance = Confident Action
For more information about Snapshot, click here.