The Challenge
As marketers and market researchers, we know that words are pretty important. We have to understand what a word means to consumers and what they really want when they say that word. We explored this dichotomy as it relates to snacks in our Healthy versus Wholesome poster for The Society of Sensory Professionals.
Our Approach
Explore the differences and desired product attributes for healthy and wholesome snacks.
Phase 1: The Snack App
Consumers log their snacks for 24 hours and answer questions about their snacks.
We use the data to inform our lines of questioning and stimuli for focus groups.
Phase 2: The Focus Groups
Consumers complete pre-work assignments prior to meeting in the groups. Work includes journaling about snacks and uploading photos.
Consumers participate in different focus groups – one discusses the meaning of wholesome snacking, while the other discusses what healthy snacking is.
Insights to Action
While the occasions for healthy and wholesome snacks are the same, there are differences in the sensory attributes and emotional benefits of each. In developing a snack bite with "healthy" or "wholesome" positioning, Product Developers should focus on the prioritized sensory cues in order to create an aligned and satisfying experience.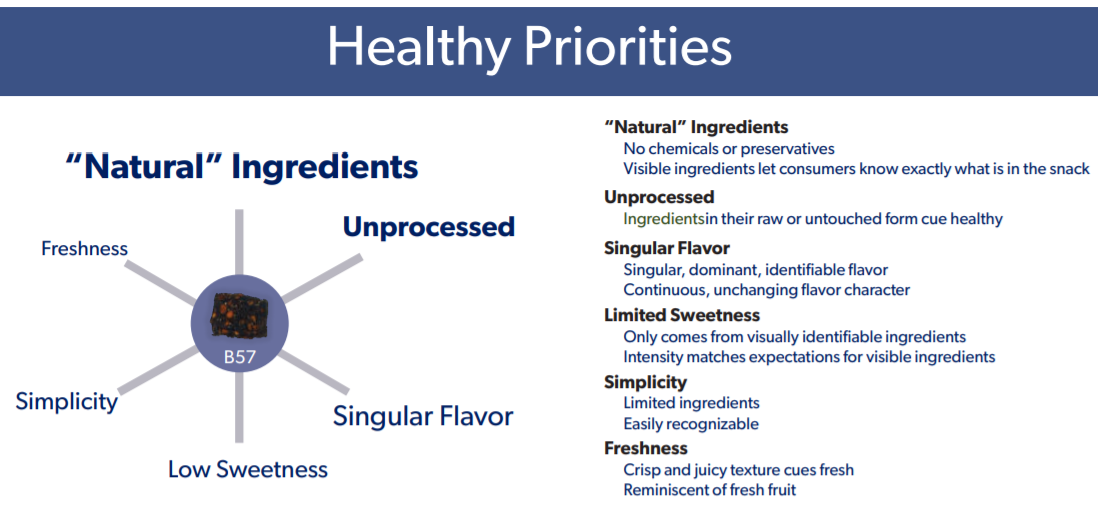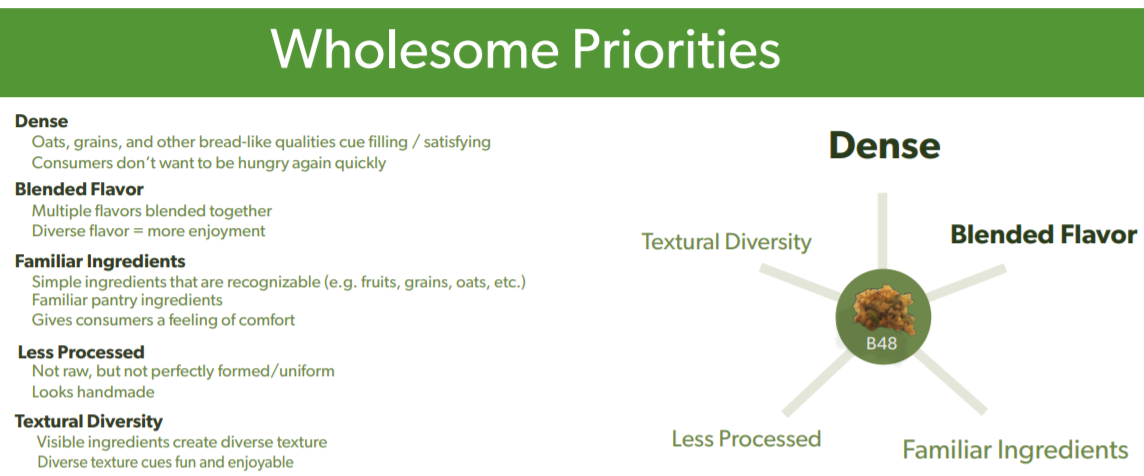 Want more? (View the poster.)