The Challenge
Our client is considering a different formulation for its Chipotle Veggie Chip and wants to ensure there are no discernible differences between the reformulations and Current.  The reformulations include one prototype using a new flavor house and three prototypes using reduced seasoning levels from the current flavor house.
Our Approach
Compare the current formulation to the revised prototypes to determine if consumers equally accept any/all formulations. And, determine any optimization priorities for the new formulations to ensure they deliver as well as Current.
 What We Learned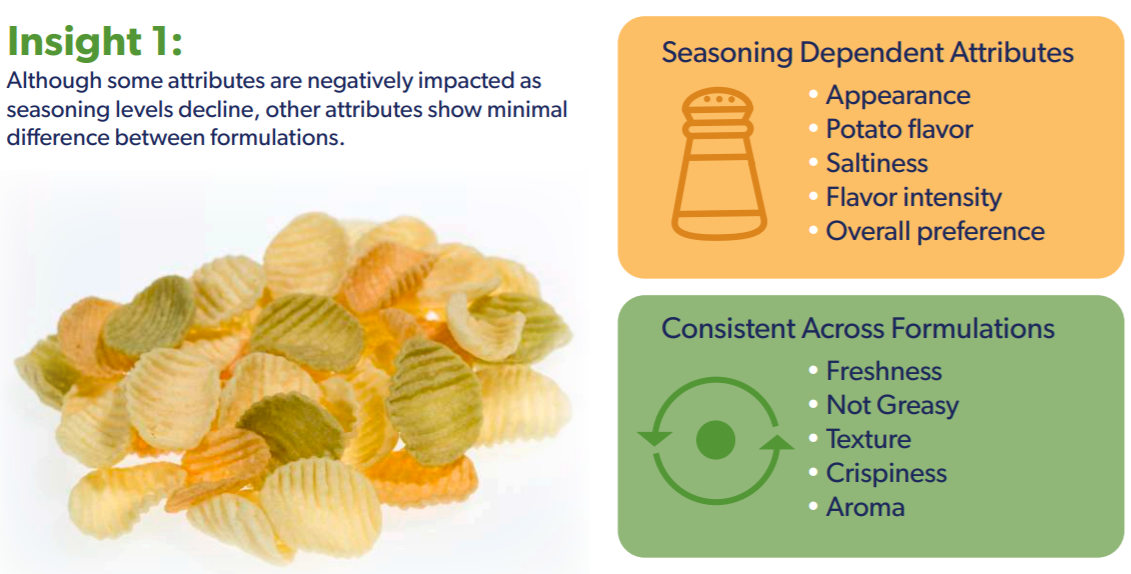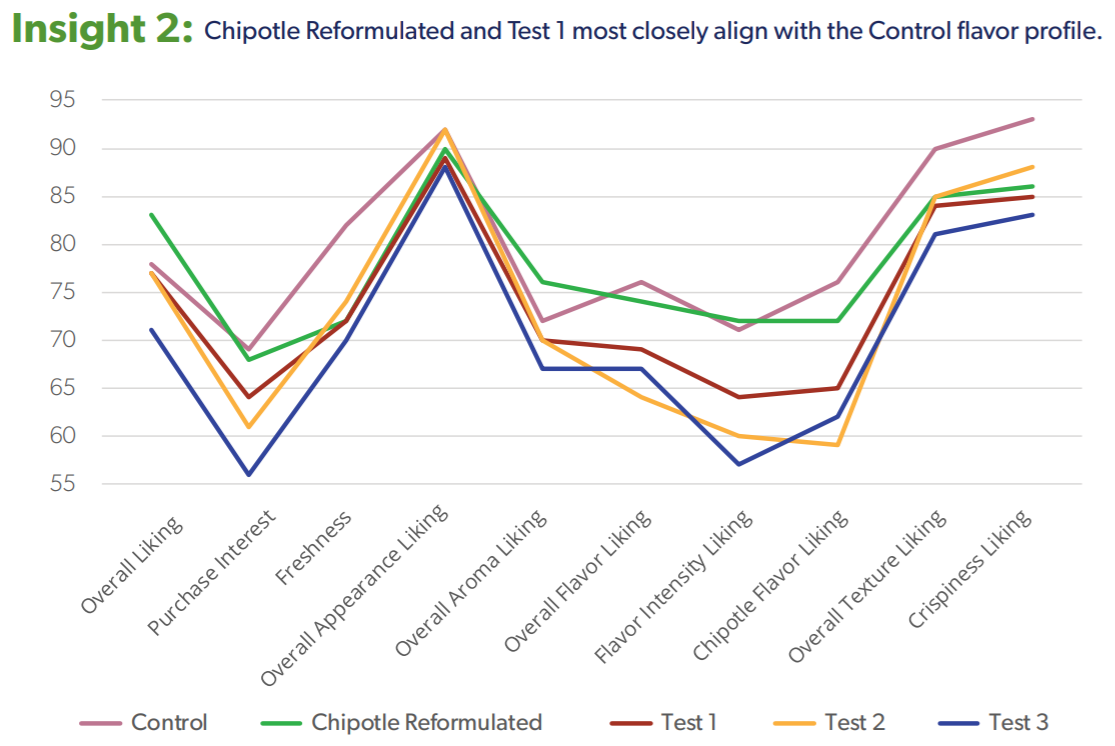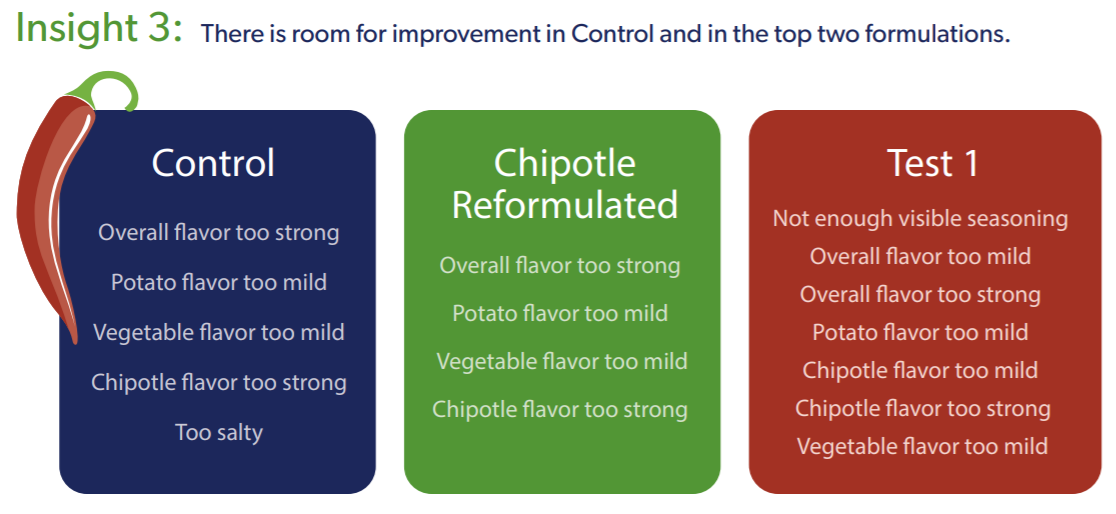 Insights to Action
Although Control, Chipotle Reformulated and Test 1 are equally liked for nearly all measures,
Chipotle Reformulated is significantly better optimized for vegetable flavor over Control and Test 1
and better optimized for chipotle flavor over Test 1.
Still, there's risk in switching to Chipotle Reformulated, as it does not emulate the current Veggie
Chip profile in the same manner in which Test 1 does. Flavor differences detected in Chipotle
Reformulated could indicate that this formula is more "potato-chip" like, thereby potentially
alienating current consumers.
Want more?  View the case study.