The Challenge
Can we reduce overall cheese content by 10% in our cracker product without negatively impacting consumer perception?
Our Approach
Test the current product against the test product with both medium and heavy brand consumers to determine if consumers equally accept the test product.
What We Learned
Heavy brand users were able to identify differences between the current and test products.
However, heavy brand consumers also purchase competitive product just as frequently. Since the proposed ingredient change resulted in a slightly less satisfactory product, if implemented, these flavor and texture differences present a risk to the franchise and may erode perceptions of the brand over time.
If this change has to be implemented due to productivity (cost of goods reduction), we recommend that our client enhance flavor and texture perceptions.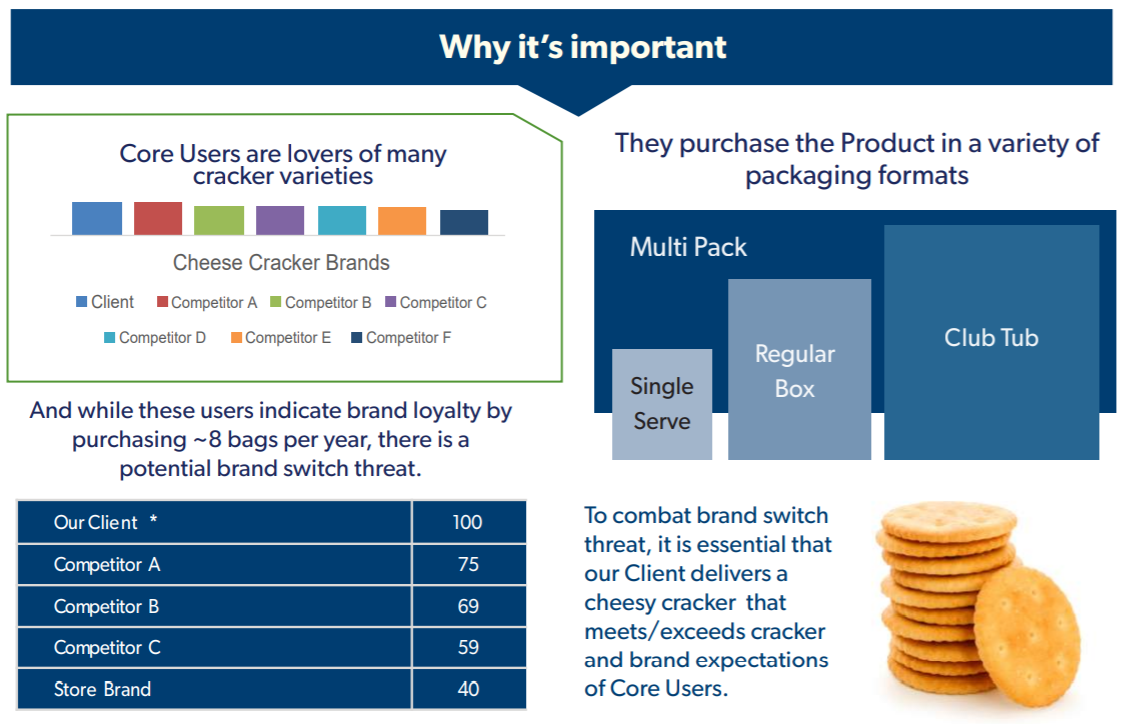 Click here for the full case study.