The Challenge
Our client wanted to improve their home fragrance spray product, which had received some negative feedback regarding wetness on surfaces. Two prototypes have been developed with different spray patterns, particle size, and improved fall-out from the Current product. Consumer evaluation was needed to understand if the new spray patterns are consumer noticeable and acceptable.
Our Approach
In a randomized order, and with direction from a test administrator, consumers sprayed and evaluated performance of two sprays: Current and one of the two Prototypes. All products utilized the same fragrance.
Panelists completed a questionnaire after each sample, and peel-off interviews were conducted to provide deeper insights. Interviews included spray characteristics of products at end-of-life to determine if there are any watch-outs.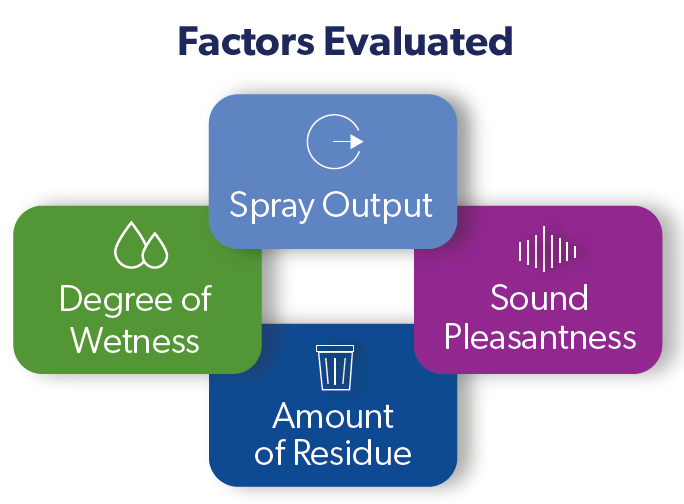 What We Learned
– Prototypes are equally well-liked, although the amount of residue is more satisfactory from Current than Prototype 2.
– Consumers do notice differences in spray patterns/wetness between Current and Prototypes.
– There doesn't appear to be a watch-out for end-of-life regarding fragrance or sound.
– There is a segment that desires to see the stream of spray and angle, present in the Prototypes versus the plume of Current:

Insights to Action
Rather than moving forward with one of the Prototypes, we recommended an iteration of the two.

For the pdf, click here.