The Challenge
Our client was looking to launch a new supplement to help with Mental Clarity. After their Home Use Tests were completed, our client wanted to further explore how to optimize the product.
Our Approach
A subset of our original Home Use Test participants recorded how they were feeling prior to their trial of the product and then after using the product. After reviewing the videos, we selected some participants to participate in online, moderated group discussions.

Two in-market packaging options were delivered to each respondent in advance of the group discussion. Four, 60-minute sessions were conducted with three participants per session.
What We Learned
Consumers rely on various methods to help regain focus.

Most are not using supplements to improve focus but are open to the idea.

Insights to Action
While we provided specific insights on the concept, product, pricing, and packaging, here are some of the highlights: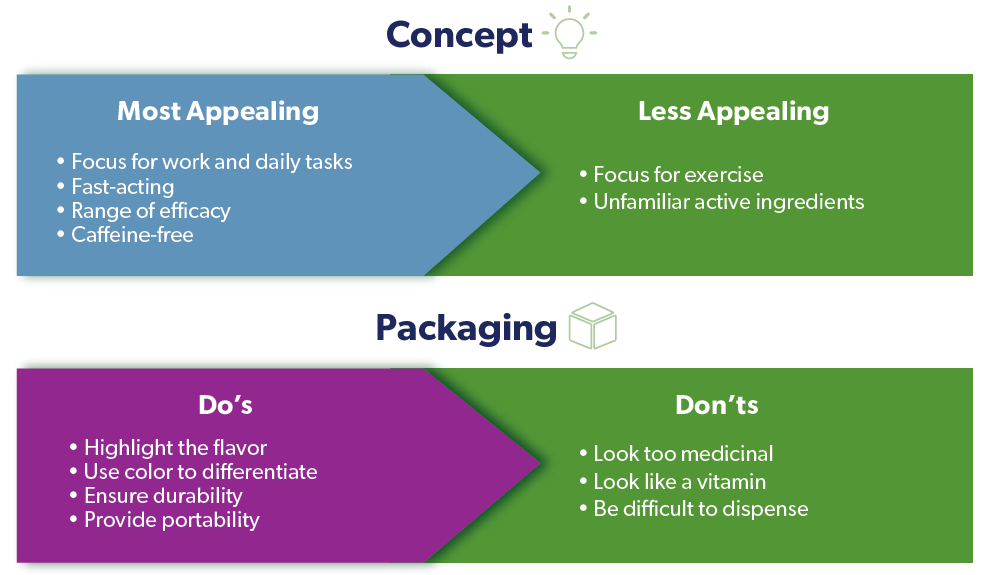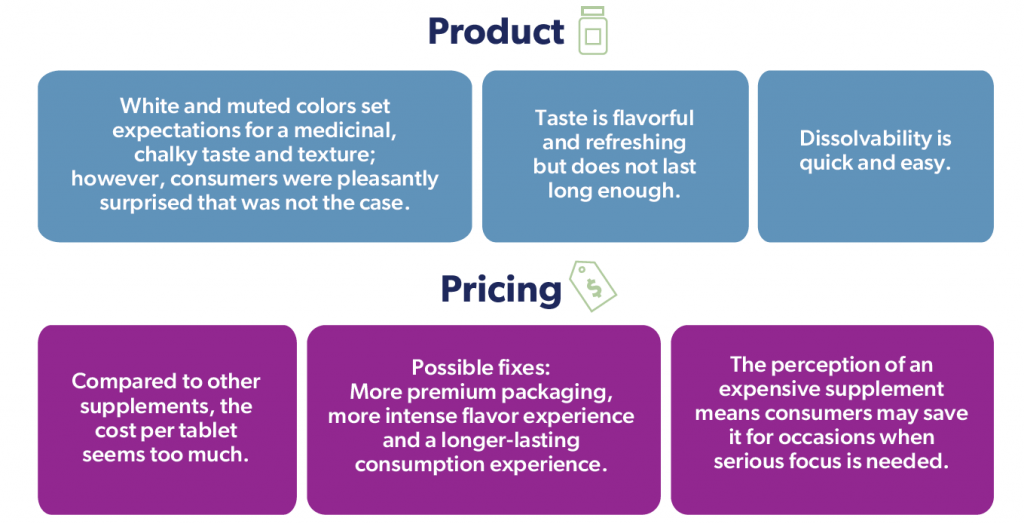 For a pdf of the case study, click here.